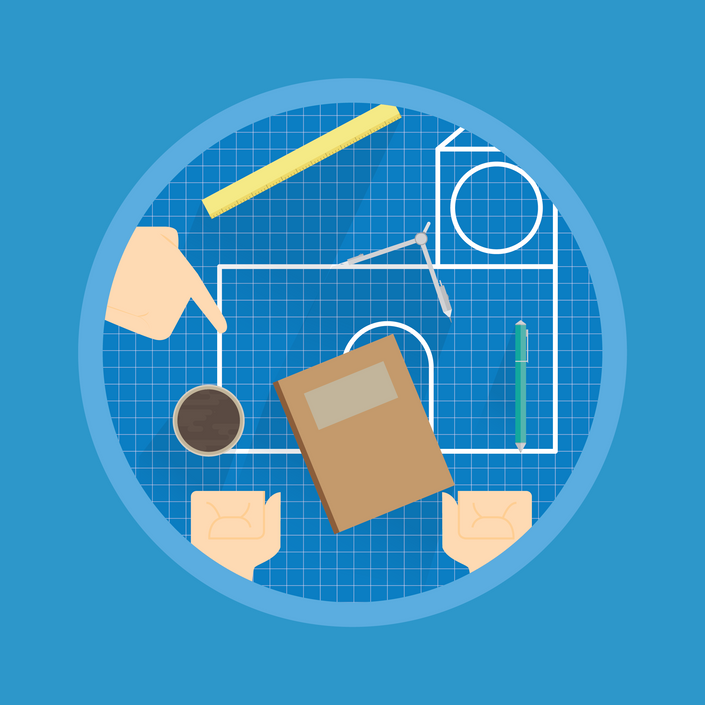 Design Your Success Course
A Proven, Step-by-Step System for Your Personal and Professional Advancement (Course Only Option, Not Bundle)
Get Out of Survival Mode.
Win Personally.
Advance Your Life and Career.
Are you overwhelmed?
Constantly dealing with challenges?
Frustrated that you are not making the progress you'd like in life?
Survival mode is sometimes necessary in the short-term, but it is not a long-term solution for how to live your life.

If you're determined to regain control of your life, experience peace of mind again, and get ahead at work and in life:
You are cordially invited to enroll in the Design Your Success Course. This course provides a system you can easily and consistently use for your personal success and career advancement, while valuing your authenticity and integrity.
By the end of the program, you will:
Feel More in Control of Your Life
No more survival mode: You'll feel relieved that you can be in control of your life. You'll be equipped with tools and a system to get ahead in life and at work, while also valuing your authenticity. These are not simply "Ten tips to get ahead…" This is a proven framework that you can customize and work with in your life. It's extremely powerful.
Feel More Confident
Grow Your Confidence by learning a simple yet powerful system, the Design Your Success System TM, as a model for your personal and professional life. By following and consistently applying the principles of the system you'll learn inside Design Your Success Course, your confidence will naturally increase.
Experience Peace of Mind and Clarity
Achieve Clarity by aligning your intentions, goals, values and work ethic via the application the Design Your Success System TM. Often overlooked, clarity is one of the most critical attributes. If you do not have clarity in your life, then your effort and results are often inconsistent, and you may not attain the goals and dreams you hold in your heart. Design Your Success Course will teach you a system that will help you naturally align the aspects of your life so that you can move forward more smoothly.
Advance Your Life and Career
Gain Traction in Your Life and Career by applying a foundation for your success, and then building on it through strategic thinking, influence and relationships, leadership in problem solving, prioritization, and advanced strategy and positioning. By focusing on these in a specific manner, as aspects of the Design Your Success System TM, you will begin to see results in your life and career, and gain the traction you are seeking.
What People Are Saying about the Lisa Kardos School of Excellence:
"Is the Design Your Success Course for Me?"
It is if you...
Want to level-up your career or life.
Looking for strategies on how to manage the difficulties of life while

maximizing your success.
Overwhelmed and "behind" at work and in life.
Concerned or disillusioned about the path you've chosen
Want to feel empowered and confident.

Value investing in yourself and your learning.
Looking for a different approach, one with concrete actions, steps and principles, to gaining traction in your life.
"Lisa has done a wonderful job designing the detail-oriented videos. Watching the videos has motivated me to reach for more success in my career path!"
- Nida R.
What You'll Learn:
The Design Your Success System (TM) consists of ten focal areas:

Module 1: Assessment
Determine Your Personal Goals

Clarify Your Focus

The Best Tool to Make Daily Progress
Module 2: Design Blueprint Adoption
What the Design Your Success System is and Why It Works

How to Cultivate Self-Awareness and Self-Mastery (and Why High Performers Do)

The Blueprint You Can Adopt for Your Life
Module 3: Mindset Development
What Mindset Is, Recent Research about Top Performers, and Its Importance

Proven Neuroscience about Skill and Success

Mindset Cost, and How to Instead Cultivate the Mindset for Success
Module 4: Strategic Thinking Development
What Strategic Thinking is and How to Develop It

The Importance of Anticipatory Thinking

How to Reverse-Engineer Your Success
Module 5: Leadership in Problem Solving
A Different View of Leadership

How Everyone Can Be a Leader

How to Problem-Solve More Effectively
Module 6: Influence and Relationships
How to be Your Highest Self

How to Influence Effectively

How to Help People Trust You
---
Module 7: Prioritization

Prioritize like a Top-Level Performer

Methods to Take Control of Your Life

How to be More Effective and Productive
Module 8: Advanced Strategy and Positioning
What it Means to Position Yourself for Advancement

How to Leverage Obstacles for Your Benefit

Become a Growth Machine, and Redefine How You View the World
Module 9: Confidence, "Assertiveness," and Values
Why This Course Goes Beyond the Surface

How You Can Increase Your Confidence

An Alternate and More Effective Definition of "Assertive"
Module 10: Comprehensive Plan
Review of Entire System

Application of the Design Your Success System

How to Maximize Your Success Going Forward
"Lisa has a simple and relieving way to look at life. When I get stressed out, I just remember to look at my 'System' diagram, which reminds me to stay calm and 'stay in the box.' Thank you Lisa for being a presence in my life!"
- Karina P.
Course Curriculum
Important First Steps
Available in days
days after you enroll
Module 1: Assessment
Available in days
days after you enroll
Module 2: Design Blueprint
Available in days
days after you enroll
Frequently Asked Questions
How can I cancel my monthly membership?
You can very easily cancel your monthly membership within your student dashboard (no need to contact us!)
How long do I have access to the course?
You have lifetime access to the course across any and all devices you own if you purchase the program in full. If you choose the monthly subscription option, you will have access only while you maintain the monthly subscription.
When does the course start and finish?
The course starts now and never ends! It is a completely self-paced online program - you decide when you start and when you finish while you are a member.
What is your refund policy for this course?
We would never want you to be unhappy! If you are not satisfied with your purchase, contact us in the first 30 days and we will give you a full refund.
Is this program right for me?
If you want to advance in your life and career, and you are committed and serious about your success, then it's right for you!
I can't wait to get started! What is my next step?
Scroll to the bottom of the page and enroll now! Your payment will be processed securely through the course platform. After you enroll you will have instant access to the Design Your Success Course within the Lisa Kardos School of Excellence! See you on the inside :)
Your Instructor
Dr. Lisa Kardos earned her B.S., M.S., and Ph.D. degrees in Chemical Engineering from New Jersey Institute of Technology (NJIT). A keynote speaker on the university level, Dr. Kardos enjoys helping college students and young professionals overcome challenges and achieve their dreams. An earlier role of advising undergraduates as the Coordinator of the Undergraduate Program in Chemical Engineering (NJIT), in addition to her years of experience helping students as an Adjunct Professor, inspired her to write her first book, Optimize for Victory. An Amazon bestseller, her book ranked #15 in Women and Business upon its release.
In addition to her academic experience and achievements, Dr. Kardos advanced her career in the chemical industry. She started as an entry-level Process Engineer (Infineum; a joint-venture of Exxonmobil and Shell) and eventually became a Sr. Technical Manager (Anderol Specialty Lubricants, a Division of Chemtura Corporation), where she managed three departments and mentored colleagues of various experience levels.
Since the publication of her first book, she has released two additional titles: Optimize Your Productivity and Success Blueprint. She also launched an online school in October 2015 to help professionals advance their lives and careers: the Lisa Kardos School of Excellence featuring her signature program, the Design Your Success Academy.
When Dr. Kardos is not writing, speaking, or teaching, she enjoys spending time with her husband and two children.
What People Are Saying about Lisa
"While Lisa Kardos was Site Technical Manager at Chemtura part of my responsibility as a Quality Control Chemist was to report testing, research, and data findings. She is a motivated and detail-oriented manager. Understanding the relationships in the working field, Lisa is also able to stay professional as a leading manager while still remaining personable and approachable to co-workers. While reporting to Lisa, I rarely ever heard a statement solely with the word "no" in it. Whether technical or peer-to-peer interactions, Lisa always helped find a resolution to issues and discrepancies. Lisa is also a great mentor to employees by encouraging and pushing everyone to their next potential level. Lisa is very loyal to the company she works for and stands behind decisions she makes. Lisa is a great manager, and would be an asset to any company."
--Melissa Kliesch, QUALITY ASSURANCE SPECIALIST I AT TECHNICAL RESOURCES INTERNATIONAL, INC.

"Lisa Kardos is a talented and caring person. She was one of the best teachers I ever had. I'm sure Lisa has a lot of positivity to share."
--Chanel Washington, BUSINESS EXCELLENCE MANAGER AT SIEMENS

"Lisa always displayed the highest level of professionalism and integrity in her work. It was a pleasure to collaborate with such a capable engineer."
--Doug Chrisope, EXPERIENCED INDUSTRIAL CHEMIST, LAB MANAGER AND CONSULTANT IN CHEMISTRY
What happens when you purchase the Design Your Success Course?
You'll create an account within the Lisa Kardos School of Excellence during the checkout process. After checkout, you'll be taken to a Welcome screen and you can click "Go to Course." The course resides at http://learn.lisakardos.com where you can always click the "login" option in the menu.
Once you're logged in to your student dashboard, you'll be able to access the Design Your Success course video training: