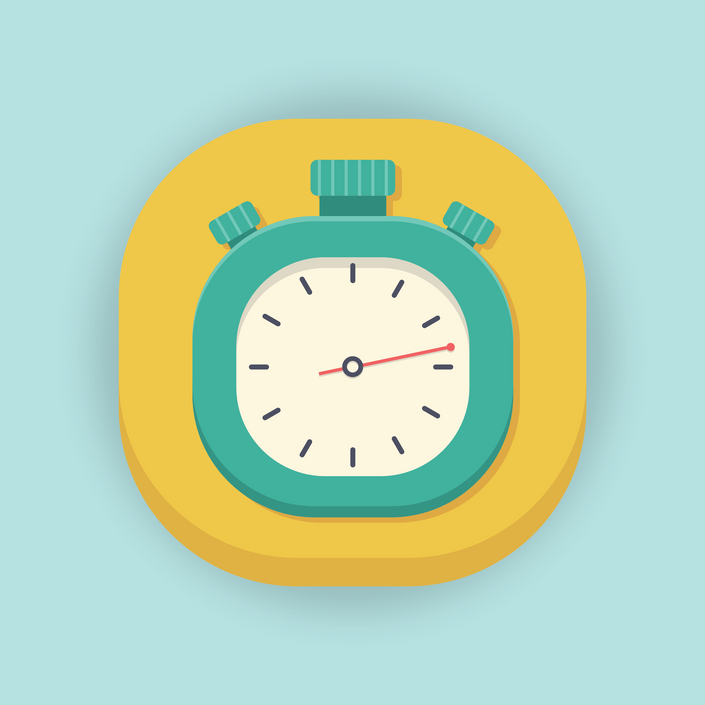 Optimize Your Productivity Course
Learn how to optimize your time, energy and habits to maximize your productivity and level-up your output
Would you like to have more time for the things you love in life?
The Optimize Your Productivity course presents a unique and counterintuitive approach to increase your productivity, so that you can:
✔ Get more done in less time
✔ Improve your efficiency
✔ Manage your day-to-day life more easily
The idea behind this course is not simply to get more done, but to increase the rate, or efficiency, that we can get things done.
Why?
This approach will give us more time to add in the things we want in our lives – time with family or friends, availability to pursue hobbies, leisure time, or increased capacity to pursue more work, if desired, for financial or preferential reasons.
The question is: how exactly can we increase the rate or efficiency that we can get things done?
The unique aspect of Optimize Your Productivity is that it takes a different approach. Lisa Kardos, Ph.D., an engineer, Amazon bestselling author, speaker, and consultant, has developed another program in the spirit of applying engineering best practices as a logical approach to improve our lives. Through her work and writing, she helps individuals "optimize" their lives for success and productivity, adapting simple engineering principles to human dynamics.
How the Course is Structured
The course is organized into the following modules:
1. Getting Started (4 videos)
2. Setting the Stage (1 video)
3. Performance Considerations (1 video)
4. Compound Effect (2 videos)
5. Efficiency and Neuroscience (3 videos)
6. Time Management (1 video)
7. Goal Setting and Productivity (2 videos)
8. Prioritization (1 video)
Plus, two bonuses!
Bonus #1: Productivity Bundle (includes instructions on supplemental time logs and worksheets)
Bonus #2: Optimize Your Productivity Book (102-page pdf file)
Frequently Asked Questions
How long do I have access to the course?
You have lifetime access to the course across any and all devices you own.
When does the course start and finish?
The course starts now and never ends! It is a completely self-paced online program - you decide when you start and when you finish while you are a member.
What is your refund policy for this course?
We would never want you to be unhappy! If you are not satisfied with your purchase, contact us in the first 30 days and we will give you a full refund.
I can't wait to get started! What is my next step?
Scroll to the bottom of the page and enroll now! Your payment will be processed securely through the course platform. After you enroll you will have instant access to the Optimize Your Productivity Course within the Lisa Kardos School of Excellence! See you on the inside :)
Your Instructor
Dr. Lisa Kardos earned her B.S., M.S., and Ph.D. degrees in Chemical Engineering from New Jersey Institute of Technology (NJIT). A keynote speaker on the university level, Dr. Kardos enjoys helping college students and young professionals overcome challenges and achieve their dreams. An earlier role of advising undergraduates as the Coordinator of the Undergraduate Program in Chemical Engineering (NJIT), in addition to her years of experience helping students as an Adjunct Professor, inspired her to write her first book, Optimize for Victory. An Amazon bestseller, her book ranked #15 in Women and Business upon its release.
In addition to her academic experience and achievements, Dr. Kardos advanced her career in the chemical industry. She started as an entry-level Process Engineer (Infineum; a joint-venture of Exxonmobil and Shell) and eventually became a Sr. Technical Manager (Anderol Specialty Lubricants, a Division of Chemtura Corporation), where she managed three departments and mentored colleagues of various experience levels.
Since the publication of her first book, she has released two additional titles: Optimize Your Productivity and Success Blueprint. She also launched an online school in October 2015 to help professionals advance their lives and careers: the Lisa Kardos School of Excellence featuring her signature program, the Design Your Success Academy.
When Dr. Kardos is not writing, speaking, or teaching, she enjoys spending time with her husband and two children.


Optimize Your Productivity will not only help you get to the root of your productivity issues, but it will also provide an interesting and unique approach to help you get more done in less time, today.
If you know you could be more productive, or need some motivation to improve your productivity, enroll today!